The ARYA Portable Oxygen Concentrator Compared to The Inogen One G5
We are offering a new product: the ARYA Portable Oxygen Concentrator. We're excited to offer this new pulse flow unit because it affords oxygen patients another great option when it comes to customizing their oxygen therapy experience. 
But as you likely know, we try to avoid pushing out older products if there are still people out there who benefit from them. So, even with this new release, you'll be happy to know that you will still have access to all your favorite oxygen concentrator brands like AirSep, O2 Concepts, Respironics, and more.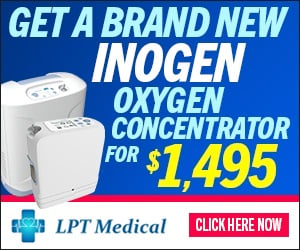 However, as usual, we want to provide you with all the resources you need to make an educated decision about your oxygen usage. There are hundreds of oxygen delivery machines out there, but many of them are either obsolete or they don't provide patients with the benefits they want and need. It would be way too overwhelming to talk about every oxygen concentrator in one post, so we decided to break them up and compare two concentrators side-by-side.
In this post, we're going to compare the new ARYA and the Inogen One G5. If you have any questions, feel free to leave a comment with your phone number or email address so we can reach out to you.
ARYA Portable Oxygen Concentrator Overview
ARYA is the top oxygen concentrator manufacturer in the world. 
The ARYA portable Oxygen Concentrator is currently the leading pulse flow portable oxygen concentrator offered by the company. Despite only being on the market for just over a year, the ARYA has already made a name for itself by offering impeccable oxygen output, a lightweight design, and several unique features that aren't offered by any other portable oxygen concentrator.
Inogen One G5 Overview
Inogen is — without a doubt — one of the most trusted and recognizable names in oxygen therapy. Inogen makes more portable oxygen concentrators than most companies out there, but they never lack when it comes to quality either. In fact, most oxygen patients and oxygen retailers eagerly await the release of new Inogen products, because they know they will break boundaries in terms of battery life, weight, and oxygen output.
The Inogen One G5 was released in the summer of 2019 and it's the latest POC produced by the company. With outstanding battery life and lightweight design, it's our pick for one of the best portable oxygen concentrators of 2020. Accompanying the release of the G5 were a whole host of accessories that allow you to customize your experience to your liking.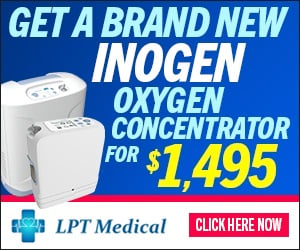 Maximum Oxygen Output
Maximum oxygen output is the total amount of oxygen a concentrator can put out in a given period of time. Many people who are new to oxygen therapy are confused by this because not all oxygen concentrators are measured the same. Continuous flow concentrators like the Respironics SimplyGo are measured in liters per minute (LPM) while pulse flow concentrators like the G5 and ARYA are measured in milliliters per minute (ml/min). The higher pulse flow setting you use, the more oxygen it will put out with each "bolus."
Both the G5 and the ARYA have a high oxygen output for their class. The G5 has a maximum output of 1,260 ml/min with flow settings 1 through 6 and the ARYA has a total output of 1,050 ml/min with flow settings 1 through 5. Compared to other pulse flow concentrators, both these units provide a high oxygen output that's more than enough oxygen for the majority of oxygen users.
Weight
The main reason for purchasing a pulse flow POC over a continuous flow POC is weight. While continuous flow POCs can be taken pretty much anywhere, they're typically too heavy to carry on your shoulder or back. Instead, you'll have to use a carrying cart which can be a huge pain. Pulse flow units, on the other hand, are light enough that you can use a shoulder strap or even carry it in your hands.
There isn't a huge difference between the weight of the G5 and the weight of the ARYA. With the smaller 8-cell battery, the G5 weighs about 4.7 pounds and the ARYA weighs about 5 pounds. Side-by-side you probably won't notice a difference between the two, however, if you have back pain the Inogen One G5 may be the way to go. Either way, lightweight portable oxygen concentrators are the standard, so don't settle for anything less!
Battery Life
When you look back at the past decade of portable oxygen concentrators, it's pretty amazing to see how far batteries have come. Several years ago, POC batteries would only afford you a couple of hours of freedom before you had to go home and recharge them. In many cases, it was better to use an oxygen tank because, even if they were bulkier, they enabled you to be out of the house for longer.
However, in this day and age, POC batteries have far exceeded our expectations. With the G5 double battery, you can run your device for 13 hours on a setting of 1 and a ARYA with the 16-cell battery can run for an impressive 16 hours without charging. This is more than enough battery life to be able to stay out all-day while living life on your own terms.
For most oxygen users, battery life is a top priority when choosing an oxygen concentrator. If you have a long-lasting battery, you'll be able to see more and do more. For example, if you want to take a trip around the world, you don't want to have to constantly stop what you're doing to go back to your hotel in order to charge your portable oxygen concentrator. Even people with more severe COPD want longer-lasting batteries, which both the G5 and ARYA can offer.
Design
The ARYA and Inogen One G5 are both very well-designed portable oxygen machines. They have a solid outer shell which will help protect the internal components from damage and they're compact enough that you can hold them at your side comfortably. The G5 was more based on the Inogen One G4's look while the ARYA has a design similar to the Inogen One G3. Either way, it's simply a matter of preference as to which one you like more.
One unique feature about the ARYA is its ergonomic shape. The expert oxygen manufacturers at ARYA noticed that there was no POC on the market with a shape that matched the natural curve of your body. So, with the ARYA, they added a slight curve to the device. When you're walking around enjoying your day, your concentrator won't be sliding around and causing a disturbance.
Another design feature you can find on both these concentrators is the easy-to-use interface. Rather than having a control panel with tons of buttons, the G5 and ARYA opt for a minimalist design. On the ARYA, there are only three buttons: two for the flow setting controls and one for the power. On the G5, there are five buttons. They control the oxygen flow setting, power, and visual and audio notifications.
Additional Features
Despite being very easy to use, these portable oxygen concentrators are some of the most feature-heavy on the market. The greatest part of all is that you'll never be forced into using anything that you don't want to use.
One of the additional features of the Inogen One G5 is a mobile application called the Inogen Connect. This was implemented with the release of the G4 and it was brought back due to popular demand. Essentially, it allows you to connect your POC to your smartphone or tablet via Bluetooth. Once that's done, you'll be able to view up-to-date information about your device like its battery life, column status, and oxygen purity status. You can even view your G5 user manual and troubleshooting information.
An additional feature on the ARYA is the ARYAView™ Telehealth Technology. This is similar to the Inogen Connect in that it shows you critical information about the status of your portable oxygen concentrator, however, it has some additional features that makes the ARAY one of the most advanced POCs ever created.
"Telehealth technology" is a rather new term in the medical field, but it refers to the use of technology to connect patients and clinicians over long distances. ARYAView™ connects to your POC just like the Inogen Connect, but in addition to providing information about your device, it's securely connected directly to your oxygen supplier allowing them to remotely monitor and troubleshoot your device on command.
While telehealth technology still has a long way to come in terms of accessibility, it shows how far portable oxygen concentrators have come and where they could potentially go in the future. If you're curious about testing this out, it may be a great reason to choose the ARYA over the Inogen One G5. Just remember that these are additional features, so if you don't want to fuss with them then you don't have to!
The Best Candidate for the ARYA Portable Oxygen Concentrator
Although ARYA may not be the most recognizable brand by the average consumer, the impact they've had on oxygen therapy and oxygen delivery is undeniable. They proudly provide military-grade oxygen supplies for the armed forces and they gladly offer the same quality products for oxygen patients back home. TheARYA Portable Oxygen Concentrator is just the latest pulse flow portable oxygen concentrator in their line of impeccable oxygen machines.
TheARYA excels in most aspects offering a high oxygen output, lightweight design, and the innovative ARYAView™ telehealth technology which allows you to get real-time troubleshooting assistance on the fly. The ARYA is recommended to anyone who needs 1,050 ml/min or less of oxygen and anyone who wants to live life on their own terms without being held back by a bulky oxygen device.  
The Best Candidate for the Inogen One G5
Ever since its inception in the early 2000s, Inogen has been dead set on making oxygen more accessible and easy to use for oxygen patients all around the world. With each product release, they've accomplished this with flying colors. In fact, Inogen concentrators are so advanced that oxygen patients continue to use older generations of their concentrators many years after their release.
Since its release last summer, the Inogen One G5 has often been labeled "the best oxygen concentrator" due to having the highest oxygen output of any pulse flow concentrator, in addition to maintaining many of the other features patients love in their POC such as a lightweight design and long-lasting battery life. We recommend the Inogen One G5 to anyone who requires 1,260 ml/min of oxygen or less (flow setting of 6 or less).
Conclusion
There are many great portable oxygen concentrators for sale, but the ARYA and Inogen One G5 are just two of the latest and greatest. Whether you've just started your search for a POC or you've already narrowed down your choices, don't hesitate to get in touch with one of our respiratory specialists to seal the deal. We'll make sure you're getting the oxygen machine that you want and need and we can answer any questions that you may have.