Respironics SimplyGo Mini - Unboxing & Review
Respironics is a company that was founded in 1976 by Gerald E. McGinnis. At first, they primarily focused on sleep apnea products like CPAP machines, but in the early 2000s, they began to branch out and started producing oxygen delivery systems as well. Since their acquisition by Philips in 2008, they've been able to expand their oxygen device manufacturing significantly, providing better products and reaching millions of customers around the world.
Some of the most notable Respironics oxygen products include the EverFlo and EverFlo Q stationary oxygen concentrators, the Respironics SImplyGo continuous flow portable oxygen concentrator, and the SimplyGo Mini pulse dose portable oxygen concentrator. Respironics products are known for their outstanding build quality, reliability, and ease of use. Watch the video above as we unbox and review a SimplyGo Mini.
In this post, we're going to be taking an in-depth look at the Respironics SImplyGo Mini and how it sets itself apart from other concentrators on the market. We understand that trying to find the right concentrator for your needs can be time-consuming and even confusing at times, so be sure to reach out to our oxygen concentrator specialists for a free consultation. We'll walk you through everything from choosing a device, to obtaining your medical paperwork, and receiving financial compensation through Medicare.
A New Generation of Oxygen Devices
Throughout the history of oxygen therapy devices, healthcare professionals have struggled to find an effective way to provide their patients with the oxygen they need while also helping them maintain their freedom. Oxygen tanks have been used for many decades and they've proven to be an effective tool for managing chronic respiratory conditions. However, they're incredibly difficult to use whether you're inside the home or outside the home.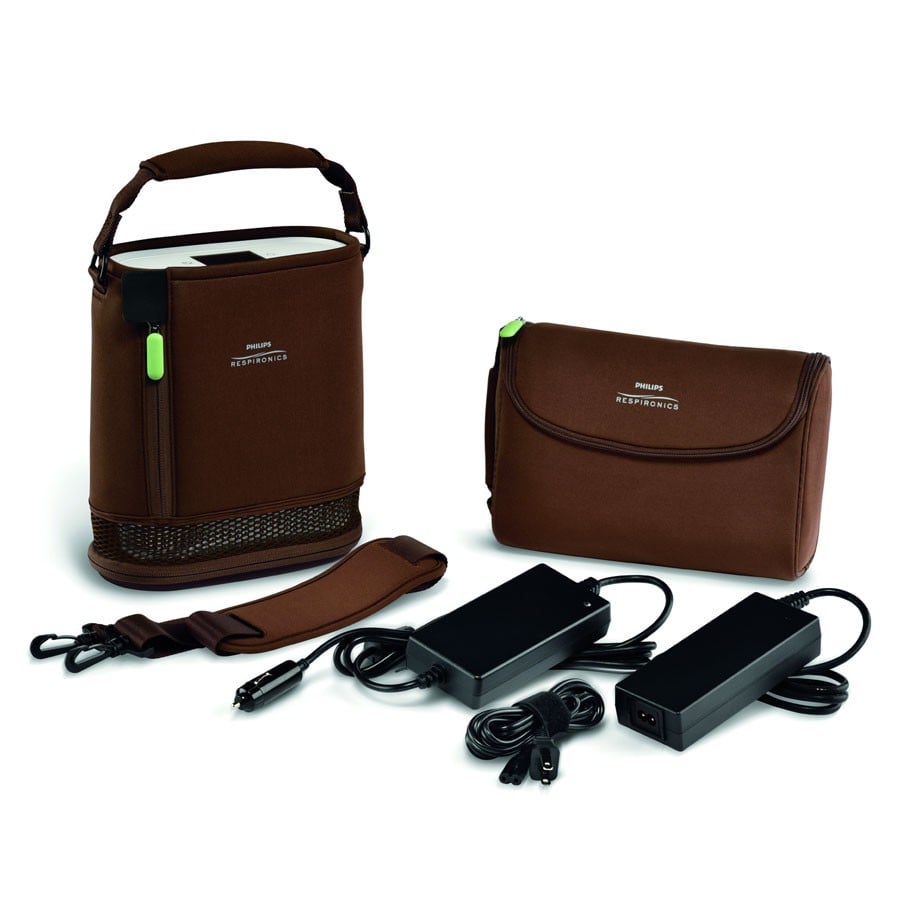 In the 1970s, home oxygen concentrators started hitting the market. The major benefit these devices had over oxygen tanks is that they never needed to be refilled with oxygen. As long as you had a reliable source of power, you would have access to medical-grade oxygen. This was also the biggest disadvantage of home concentrators because you would be unable to leave your home while using them.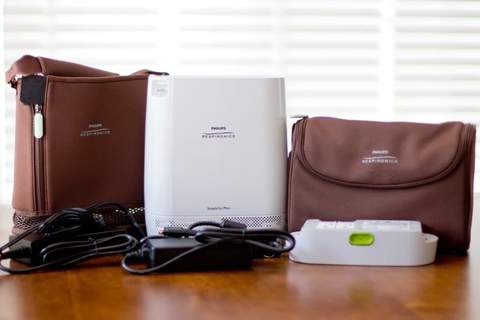 The Respironics SimplyGo Mini is part of a new generation of oxygen devices that combines the benefits of oxygen tanks and stationary oxygen concentrators. The SimplyGo Mini is a portable oxygen concentrator meaning it uses the same technology as stationary concentrators but instead of having to be plugged into the wall 24/7, it runs off of powerful lithium-ion batteries that you can take anywhere. It also uses something called pulse dose technology which closely monitors your breathing, administering oxygen at the optimal moment. This results in extended battery life so that you can stay out and about longer.
Meeting the Needs of the Modern Oxygen User
In this day and age, we expect more from our electronic devices. Our cellphones and laptops are smaller, lighter, and more powerful than ever before, so why shouldn't we expect the same from our oxygen device? The good news is that the SimplyGo Mini fully delivers in every way. This machine weighs in at only 5 pounds making it one of the lightest portable oxygen units currently on the market. And the dimensions are just 9.4" H x 3.6" D x 8.3" W making it no bigger than a small handbag or purse.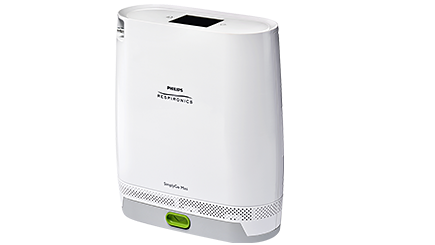 What this means for you and other oxygen users is that you can do all of the activities you used to do without feeling like you're being held back by your oxygen device. Whether you simply enjoy going for a stroll through the park or you want to be able to take a flight across the world, the SimplyGo Mini has got you covered. This machine is approved by the Federal Aviation Administration (FAA) meaning you'll be able to take it on any commercial flight. Just make sure you contact your airline 48 hours in advance to learn about more specific regulations regarding in-flight oxygen use.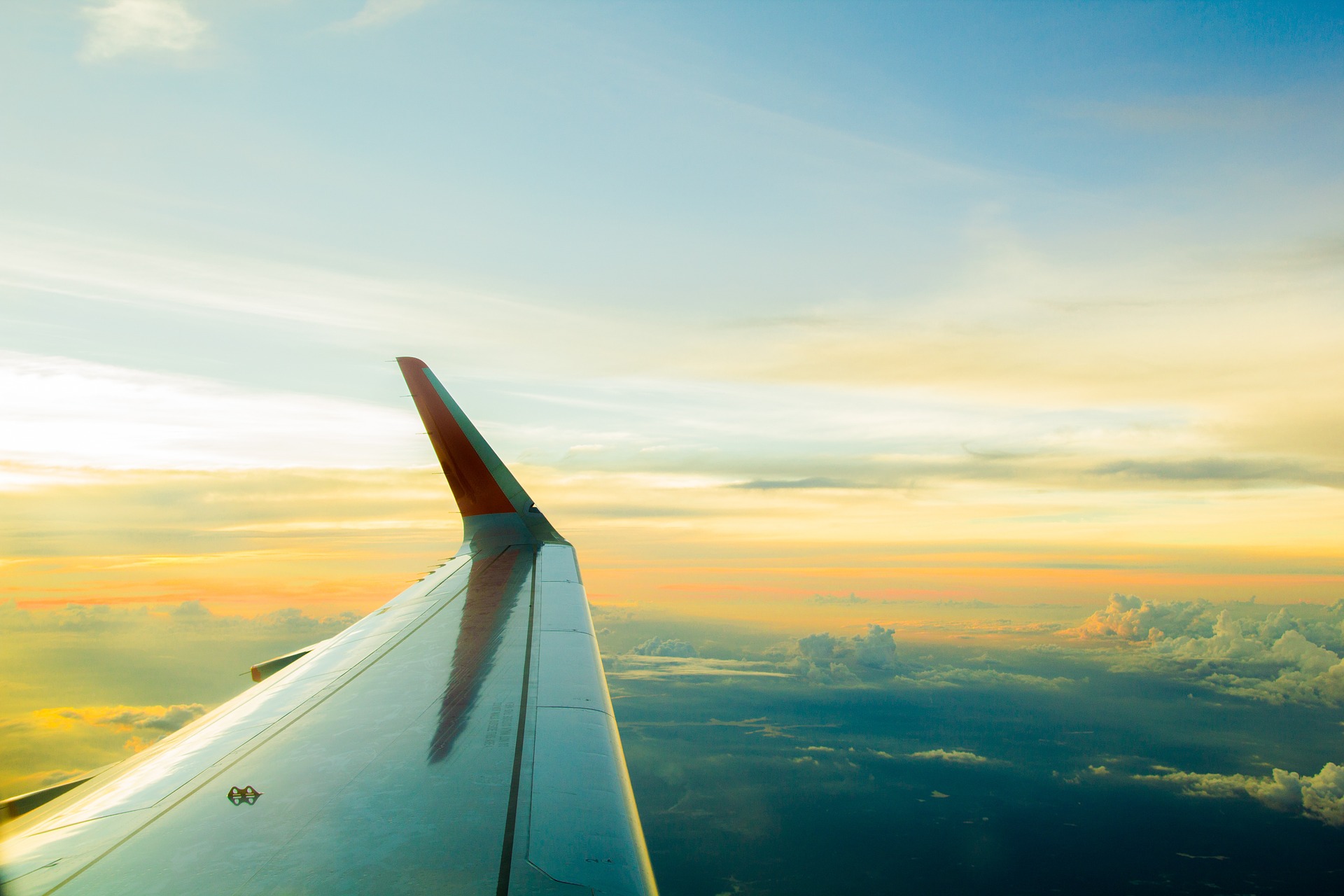 Another way that the SimplyGo Mini excels is in terms of battery life. There's nothing worse than getting out of the house, looking down at your oxygen concentrator, and realizing that you're almost out of battery power. What this means is that you'll need to stop whatever you're doing and rush back home or to the nearest electrical outlet to charge your device. The SimplyGo Mini, however, offers considerable battery life that will allow you to stay out and about longer.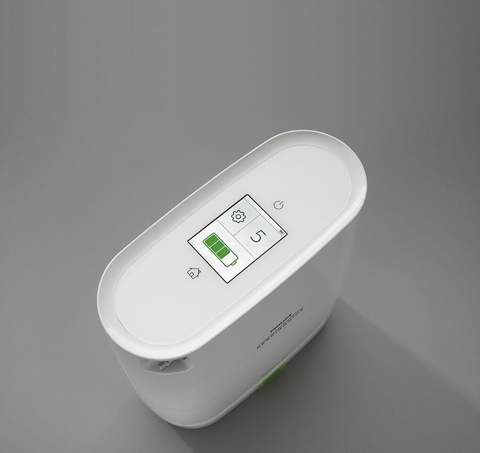 On a flow setting of 2, you'll get up to 4.5 hours out of the 8-cell battery and up to 9 hours with the 16-cell battery. For most people, this is more than enough battery life to get through the day. However, if you still need more, you can always purchase an additional battery and keep it in the accessory pouch then just replace the battery that's on your unit whenever it runs out.
A Simple Design That's Easy to Operate
Another thing that people expect nowadays are devices that are easy to operate. Life can be complicated enough, so there's no need to overcomplicate it with an oxygen device that's difficult to learn and use. From the video above, you'll see just how easy it is to pull the SimplyGo Mini out of the box and start using it right away. One of the unique features it offers is a full touch interface meaning you won't have to hassle with any buttons that are difficult to depress. It also makes it a lot easier to clean the device than it would be otherwise.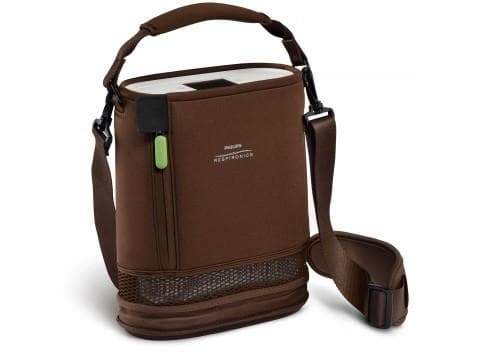 In order to prevent downtime in your oxygen delivery, Respironics has also made it very easy to swap out batteries on the fly. When your battery starts to run low, simply press the tab and slide the battery off of the side of the unit. You can then slide on a fully charged battery until it clicks into place. This can all be done in a matter of seconds so you can get back to using your oxygen device as quickly as possible.
A Plethora of Oxygen Accessories to Choose From
One of the greatest things about buying a Respironics product is that you can rest assured you will have many accessories to choose from that help you make the most of your purchase. Whenever you purchase a SimplyGo Mini from us, you'll receive the following items:
Respironics SimplyGo Mini Portable Oxygen Concentrator

8-Cell Battery

AC Power Supply

DC Power Supply

Custom Carrying Case

Padded Shoulder Strap

Padded Handle Strap

Tubing

Manual

3 Year Warranty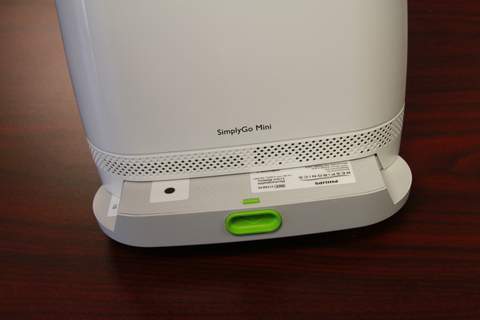 In addition to all of these items, you can purchase a whole host of accessories that are sold separately like the external battery charger. Normally, you would have to charge your batteries when they're attached to the concentrator, but this accessory allows you to charge them separately. In other words, you'll be able to charge two batteries at the same time.
Another accessory sold separately is the battery packs. If you're someone who's away from home frequently you can always purchase an additional 8-cell or 16-cell battery in order to effectively double your battery life. The SimplyGo Mini accessory bag and backpack are also great options if you want to be able to carry all of your accessories more easily.
Conclusion
While the SimplyGo Mini is one of our top picks as one of the best portable oxygen concentrators, it's important to find the oxygen device that's right for you and your needs. That's why our oxygen concentrator specialists are always on hand to answer any questions you may have about POCs. If you're not sure where to begin, we'll guide you through the whole process from choosing a concentrator, to discussing your buying options, and even collecting medical paperwork like your oxygen prescription. Either give us a call at 1-888-416-3855 or reach us by email at info@lptmedical.com to get started.
Respironics SimplyGo Mini Specs:
| | |
| --- | --- |
| Weight | 5 Pounds |
| Dimensions | 9.4" H x 8.3" W x 3.6" D |
| Flow Rate | Pulse Flow Settings 1-5 |
| Battery Life | Up to 9 Hours |
| Power | 100-240 VAC, 50/60 Hz; 19 VDC |
| FAA Approved | Yes |
| Warranty | 3 Years |
Oxygen Output
| | |
| --- | --- |
| Flow Setting | Oxygen Output |
| 1 | 220 ml/min |
| 2 | 440 ml/min |
| 3 | 660 ml/min |
| 4 | 880 ml/min |
| 5 | 1000 ml/min |