GCE Zen-O Lite Portable Oxygen Concentrator - Unboxing & Review
GCE Group is a world leader in healthcare equipment including oxygen concentrators, oxygen regulators, hospital ward equipment, and resuscitation devices. In the video above, we take a look at their flagship portable oxygen concentrator, the GCE Zen-O Lite.
Despite being a lesser-known brand in the United States, GCE's portable oxygen concentrator holds its own against top-rated oxygen devices like the Caire FreeStyle Comfort and the Inogen One G5. The GCE Zen-O Lite has a number of unique benefits to offer which can help oxygen patients regain the freedom and independence they deserve.
Watch the video above to see a full unboxing of the GCE Zen-O Lite and continue reading to learn more about the outstanding benefits of this portable oxygen concentrator.
New Ways to Customize Your Oxygen Delivery
When it comes to total oxygen output, the GCE Zen-O Lite is nothing to joke about. On a maximum flow setting of 5, the Zen-O Lite puts out 1,050 milliliters per minute (ml/min) of oxygen, the same as the Caire FreeStyle Comfort, our top selling portable oxygen concentrator. However, one of the unique benefits of the Zen-O Lite is that it has half settings rather than whole settings like most POCs on the market. In other words, you have twice as many flow rates to choose from.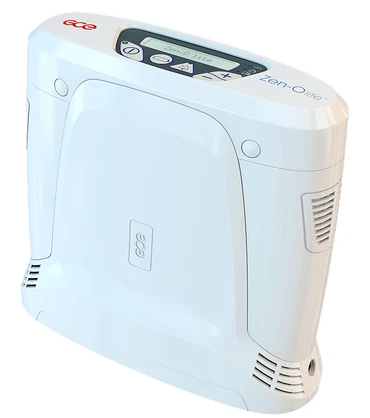 When you're out and about, having this freedom can be life-changing. Whether you're simply going for a walk or doing something more strenuous, you can adjust your oxygen flow on the fly to suit your needs. However, before making any changes to your oxygen flow, be sure to discuss your oxygen needs with your doctor. Inhaling too much or too little oxygen can put you at risk of exacerbation or oxygen toxicity. View the table below to learn about the oxygen output for each flow rate on the Zen-O Lite.
| | |
| --- | --- |
| Flow Setting | Oxygen Output (milliliters per minute) |
| 1 | 220 ml/min |
| 2 | 440 ml/min |
| 3 | 660 ml/min |
| 4 | 880 ml/min |
| 5 | 1050 ml/min |
Designed for an Active Lifestyle
Being diagnosed with a chronic lung disease like COPD can feel like the weight of the world is on your shoulders. The thought of not being able to get around like you used to can be a significant challenge to overcome. But the truth is, many oxygen patients are using outdated oxygen equipment that's holding them back from living life on their own terms.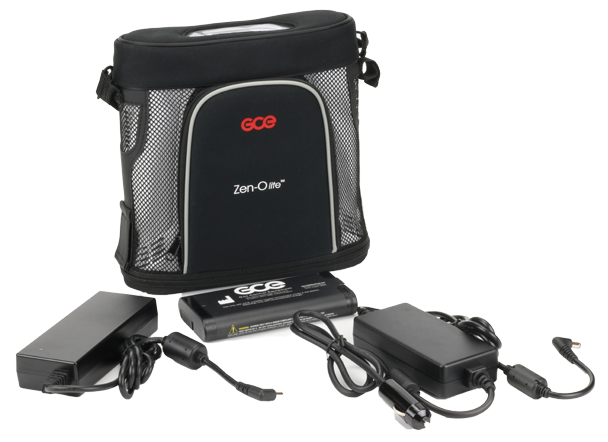 While oxygen tanks have long been the standard for home oxygen delivery, they simply don't meet the needs of modern oxygen users. Oxygen tanks are heavy, bulky, and difficult and expensive to refill. While liquid oxygen units solve some of these issues, they're still incredibly expensive and difficult to use. And above all, neither oxygen tanks or liquid oxygen devices are approved by the Federal Aviation Administration (FAA) so you won't be able to take a flight while using oxygen.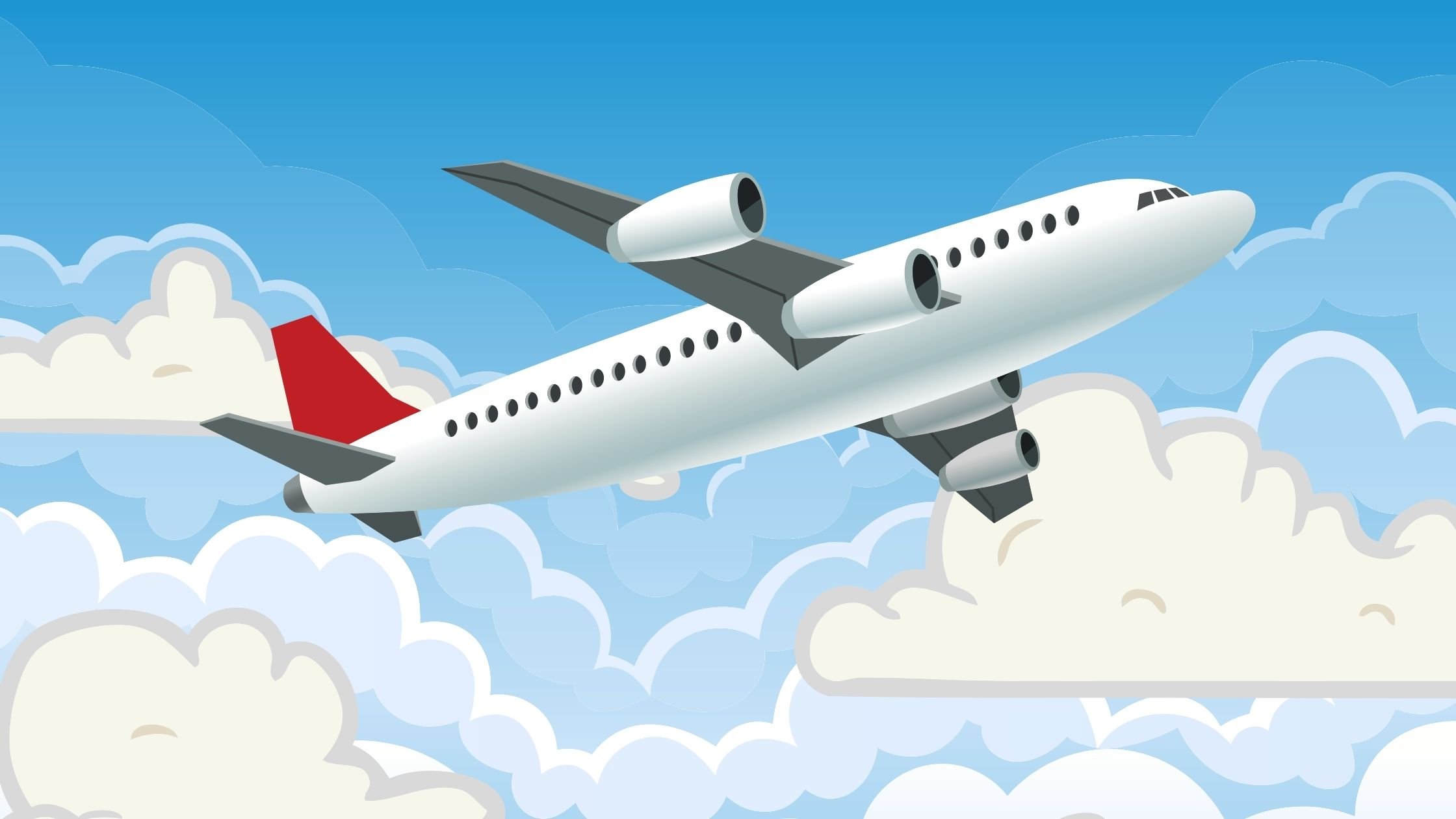 The GCE Zen-O Lite, on the other hand, weighs in at only 5.5 pounds and it's very compact at only 9.25" H x 9.8" W x 3.8" D. Using this POC is comparable to carrying an average purse or handbag and it has a sleek and uniform design that doesn't draw attention like oxygen tanks do. What's more, every GCE Zen-O Lite comes included with a convenient and comfortable carrying case that will keep your device secure when you're on the go. You'll also get an accessory bag to carry things like extra batteries, an external battery charger, and your AC and DC power supplies.
Easy to Set Up and Use
In this day and age, the last thing anyone needs is something that's going to further complicate their lives. From working to paying the bills, you already have enough to worry about, so it's understandable if you want an oxygen delivery device that doesn't add any unnecessary obstacles to overcome throughout your day. Fortunately, the experts over at GCE have specifically designed the Zen-O Lite with these needs in mind.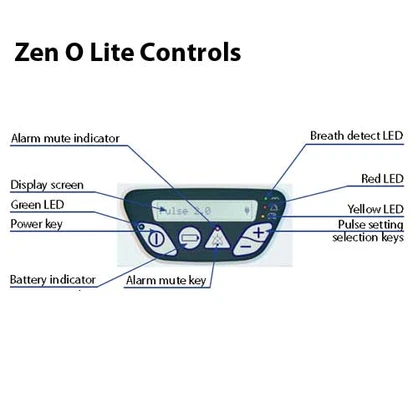 Straight out of the box, you'll see just how easy this portable oxygen concentrator is to use. There are only five buttons on the Zen-O Lite in total: one to power the device on and off; one to display your battery life; one to adjust alarm settings; and two to adjust your flow rate up or down. Replacing the battery is as simple as pressing the tab on the bottom of the unit to remove the panel.
While the video above will show you exactly how to unpack and start using the GCE Zen-O Lite, we recommend reading through the user manual at some point. It will provide you with important details about your device such as what the different alarms mean, how to maintain and clean your device, and other useful information.
Reliable and Durable
As you're probably well aware, your oxygen needs don't simply go away. When you buy an oxygen device, you need something that will be suitable for you in the long term, not just a couple of days or weeks. Many COPD patients require supplemental oxygen 24/7, so they need an oxygen device that can keep up with these high demands.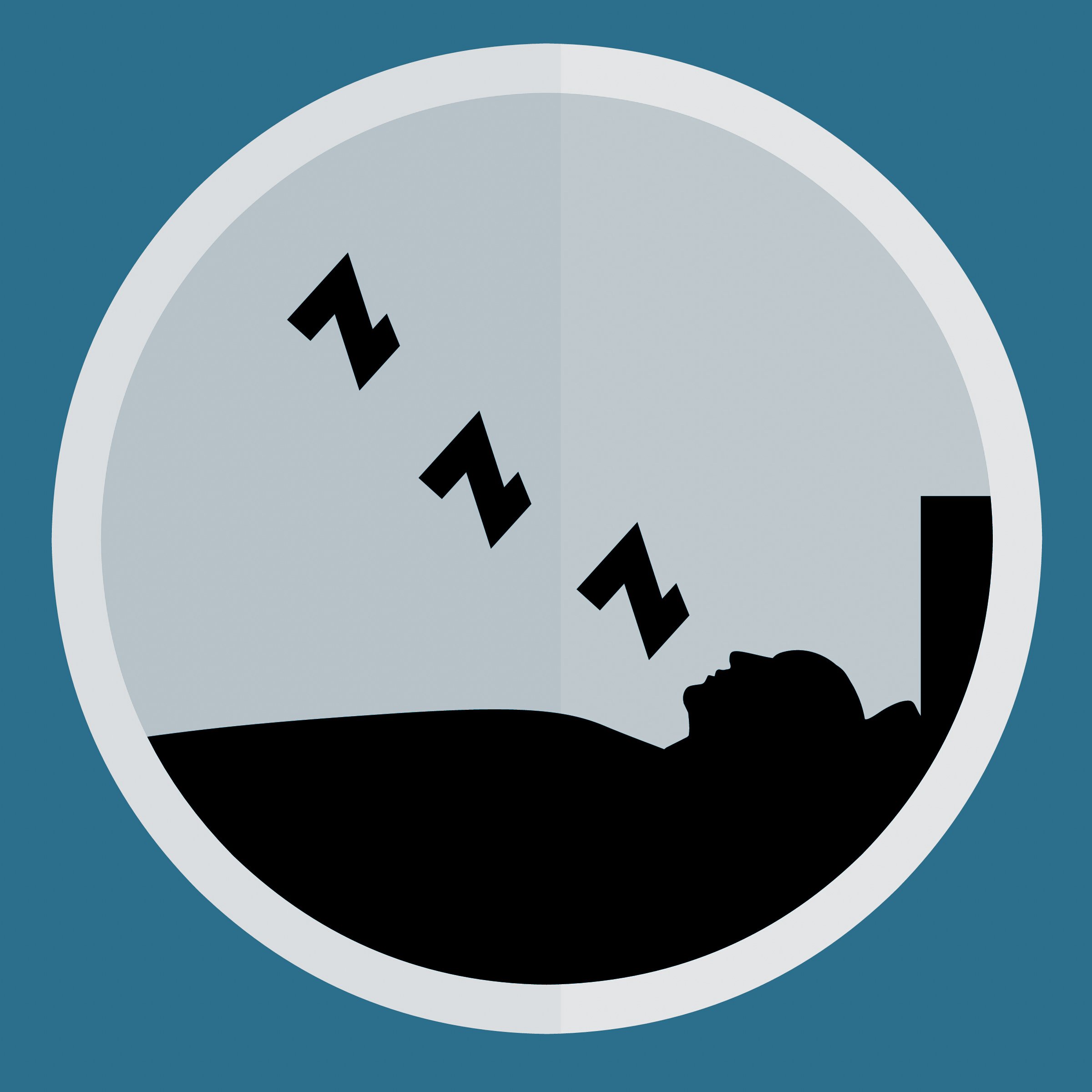 Thankfully, the GCE Zen-O Lite is an extremely durable, reliable, and well-built machine that can run around the clock without issue. If you use oxygen while you're sleeping, you can rest assured that the Zen-O Lite will closely monitor your breathing and ensure that you receive the optimal bolus of oxygen to help you sleep restfully. Since GCE is a global leader in oxygen technology, you can be sure that your concentrator is built with the most high-quality parts.
Give Us a Call Today!
Here at LPT Medical, we're proud to offer GCE products like the Zen-O continuous flow portable oxygen concentrator and the Zen-O Lite pulse dose portable oxygen concentrator. These oxygen machines have stood the test of time and enabled thousands of people across the country to regain their freedom and independence while still receiving the oxygen they need. It's important to us that you receive an oxygen device that meets your needs and budget, so be sure to reach out to our oxygen concentrator specialists if you have any questions or concerns.
GCE Zen-O Lite Specs:

| | |
| --- | --- |
| Weight | 5.5 Pounds |
| Dimensions | 9.25" H x 9.8" W x 3.8" D |
| Flow Rate | Pulse Flow Settings 0.5-5 |
| Battery Life | 4 Hours on Pulse 2 |
| Power | 100-240 VAC, 50/60 Hz; 24 VDC |
| FAA Approved | Yes |
| Warranty | 3-5 Years |